Applications open Monday, November 16, 2020 at 5pm EDT for ENYNATS Chapter members
Applications open Monday, November 23, 2020 for non-Chapter and non-NATS members
Applications deadline: Tuesday, December 15, 2020 at 6pm EDT
Festival will celebrate "Black Voices" including art songs and/or poetry by Black composers and writers. Additional resources for song literature are available and categorized here.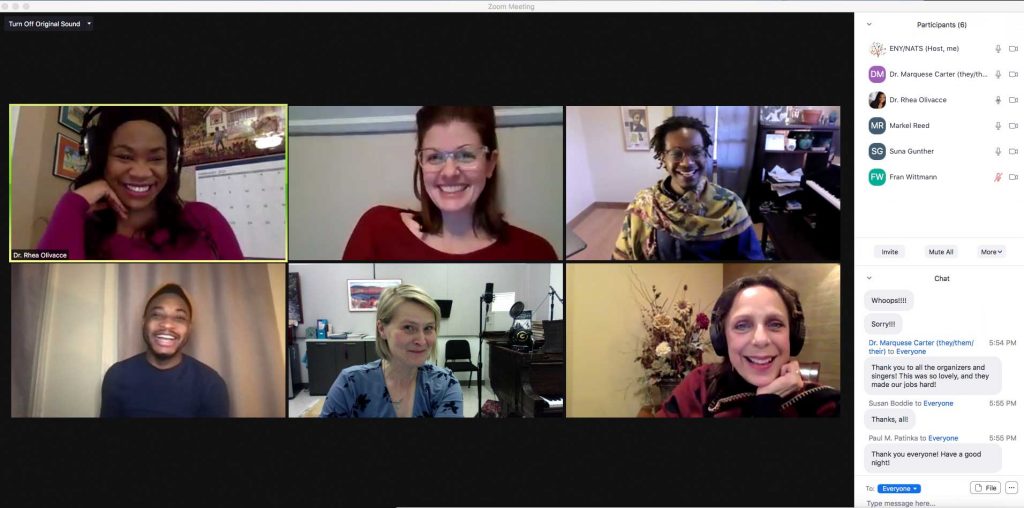 Who: High School, College and Adult Non-Professional* singers
When: January – February 2021
Friday, January 22 – Saturday, January 24, 2021 Festival Event #1: Individual Musical Coachings
Friday, February 5 – Saturday, February 6, 2021 Festival Event #2: Dramatic Masterclass
Sunday, February 7, 2021 Virtual Performance and Adjudication on Zoom/YouTube
Where / Mode: All Events will be held synchronously through Zoom
Applications: Please apply online between November 16 and December 15, 2020.
Note: Applications are restricted to ENYNATS Chapter members only through Sunday, November 22, 2020.
*Adult Non-Professional – defined as a singer whose main career is not singing, and they are not regularly paid to sing. For musical theater, these singers should not be an active member of AEA.