The application period is now closed.
Musical Theater Competition
Competition Winners
High School Division
Abby DeGregory, First Place
Caroline Jameson, Second Place
Ingrid Gough, Third Place
College Division
Paige Kent, First Place
Darren Jackson-Wilkins, Second Place
Helen Smith, Third Place
Adult Division
Richard H. Wilson, Jr., First Place
Congratulations to all Participants!
2021 Musical Theater Competition Committee
Heather Baird, Chair
Jacqui Marsh-Kraus
Rae Jean Teeter
Dr. Sylvia Stoner-Hawkins, President
Eastern New York Chapter of NATS
Judges will include Broadway performer J. Michael Zygo, Actor/Vocalist Jennifer Lefsyk and Vocalist/Teacher Sabrina Learman. Thirty singers will be accepted.
When: Saturday, October 2, 2021 • 11:00am-5:00pm
Where: Synchronous virtual event through Zoom platform
Participant Fee: $10
Application: Opens September 1, 2021, 6pm EDT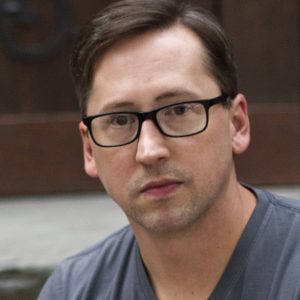 J. Michael Zygo
Broadway Performer
Bio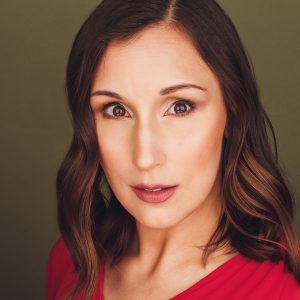 Jennifer Lefsyk
Actor/Vocalist
Bio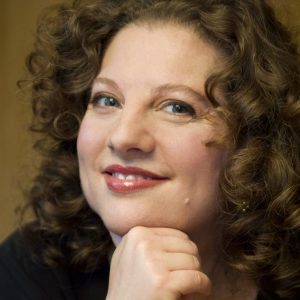 Sabrina Learman
Vocalist/Teacher
Bio
General Information and Participation Requirements
Music Theater Repertoire Information and Audition Terminology (per NATS Student Auditions Resource Center found at NATS.org)
Musical Theater Masterclass
A Virtual Zoom Acting Masterclass with Hannah Corneau (Broadway Wicked/Elphaba) will be offered to high school and college level competition participants on Friday October 23 from 7:00- 9:00pm. Eight Masterclass performers and two alternates will be chosen to sing live for Ms. Corneau and all competitors will be invited to watch the masterclass as part of their registration for the competition. Those interested in singing for the masterclass will need to forward a video of their performance of two contrasting musical theater pieces with piano accompaniment (competition repertoire is encouraged). See Competition application form for information on how to apply for participation. If chosen to sing in the masterclass, there will be an additional $20.00 fee charged.
When: Friday October 23, 2020 • 7:00-9:00pm
Where: Synchronous virtual event through Zoom platform
Participant Fee: $20 (collected after acceptance into class)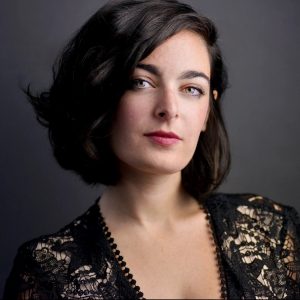 Hannah Corneau
Guest Artist
Bio
Schedule
Wednesday, September 1st: Application LIVE online and participation is open to the first 30 applicants.
Friday, September 17th: OFFICIAL APPLICATION DEADLINE*
*This deadline could close earlier since our number of participants is limited. We will post on our website as soon as we have received our total number of applicants.
Friday, September 24th: Singers will be e-mailed with their exact competition time for Saturday, October 2nd.
Saturday, October 2nd: MUSICAL THEATER COMPETITION
Each competition participant will receive an invitation to a Zoom meeting and approximately 7 minutes to perform two selections from musical theater. Please plan to be in the Zoom Call waiting room at least 15 minutes prior to your competition time. All participants will receive emailed written comments from the judges.