ENY/NATS sponsored its annual Art Song Festival on November 1, 2, and 3, 2019 at Skidmore College and was being co-sponsored by the Skidmore Department of Music. Open to area high school and college students, and non-professional adults, the judges chose three winners from each division. These students will perform on the Honors Recital in February 2020.
Congratulations to those who placed in the Festival!
High School
First Place: Ashley Manocchi
Second Place: Maggie Seebode
Third Place: Abigail White
College / Young Adult
First Place: Marissa Scotti
Second Place: Catie LeCours
Third Place: Madeleine Redpath
Adult Non-Professional
First Place: Edda Roemelt
Second Place: Lori Donnelley
Third Place: Mary Beth Schnore
Those who placed are invited to perform on the Honors Recital on February 23, 2020, more details to follow. Those in first place in the college and high school division are also designated Sembrich Emerging Artists. These two singers will be invited to perform on a concert at the Sembrich Museum in Bolton Landing this summer.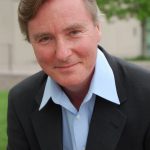 We are especially grateful for those who led the events and helped all of us grow in understanding and appreciation for art song, specifically the Lieder tradition. Thank you for the insightful coaching and virtuosic playing of Michael Clement and Josiah Stocker. Thank you Robert Gibby Brand for helping us to find our personal connection to the interpretation of the songs. Thank you to the judges, evaluators, and all NATS members who assisted in running the Festival!!!